Teng Wei
PhD Student
Electrical and Computer Engineering
University of Wisconsin-Madison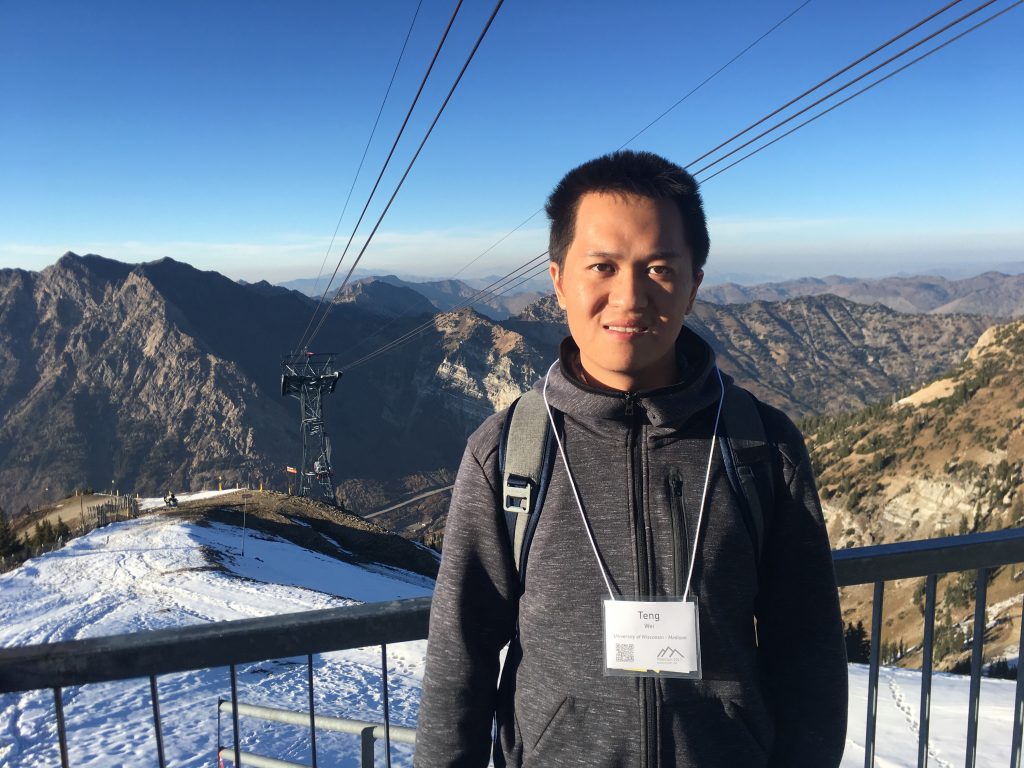 I am a final year Ph.D. candidate in the Department of Electrical and Computer Engineering at the University of Wisconsin-Madison under the supervision of Prof. Xinyu Zhang. I received B.S. degree in Communication Engineering from the Shanghai Jiao Tong University in 2013.
       My research interests span areas of wireless networks and mobile systems, with emphasis on designing next-generation multi-Gbps millimeter-wave networks, and applying wireless signals for ubiquitous passive sensing that enables new Internet-of-things applications. I also have experience in MU-MIMO networking systems, cross-layer protocol design, and signal processing. My research work has been published in top conferences in these areas, especially ACM MobiCom, MobiSys, USENIX NSDI, and IEEE INFOCOM. I interned at Google in 2017 and at Microsoft Research in 2016. I am the recipient of Chancellor's Opportunity Fellowship at the University of Wisconsin-Madison. I also served as the co-chair of ACM S3 2017 workshop and TPC of MobiSys 2017 Ph.D. Forum.
       I am currently available in the job market, looking for both academic and industry position.
Email: twei7@wisc.edu
Office: 3556 Engineering Hall
Address: 1415 Engineering Dr. Madison WI 53706